Diving at Kőbánya mine system
Kőbánya mine system:
AKA Kőbánya cellar system.
Kőbánya is also the name of Budapest 10th district. The whole area was named after this mine. Kőbánya means Stone mine (kő=stone bánya=mine) .
In total the more than 30 km long system basically a huge maze.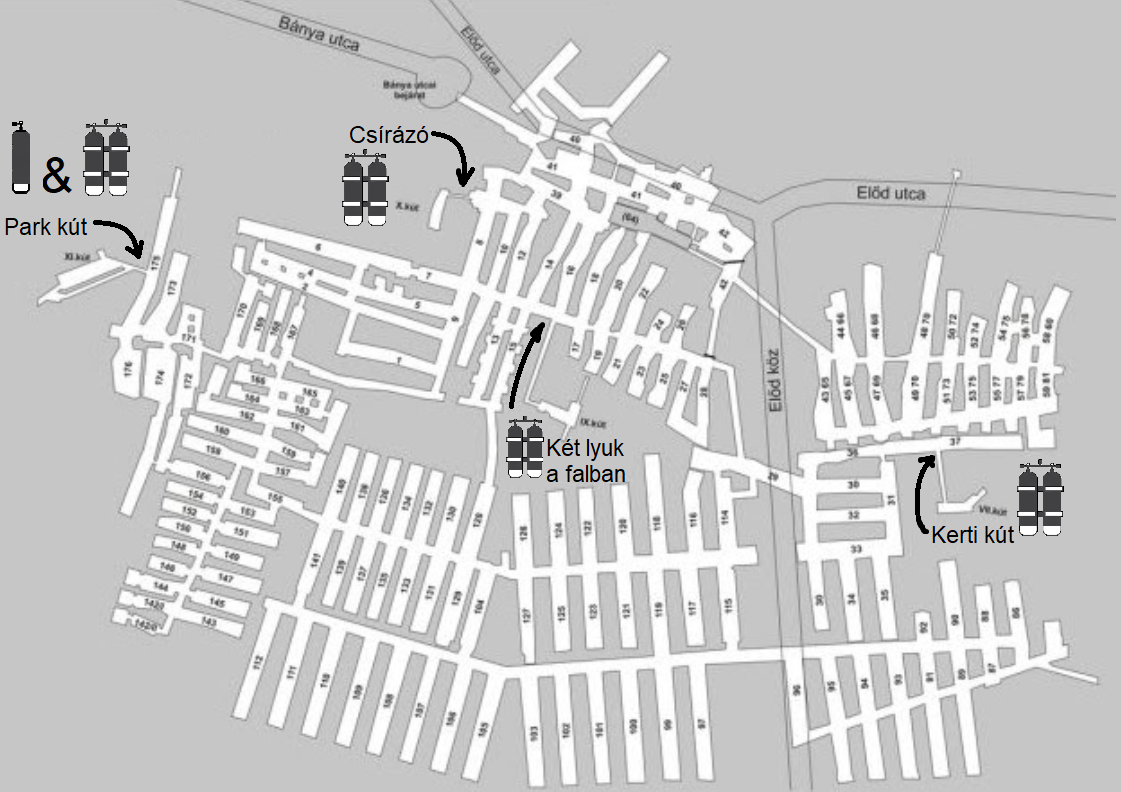 The floor area of the mine system about 180 000 m². The tunnels and "rooms" height vary between 4 and 10 meters.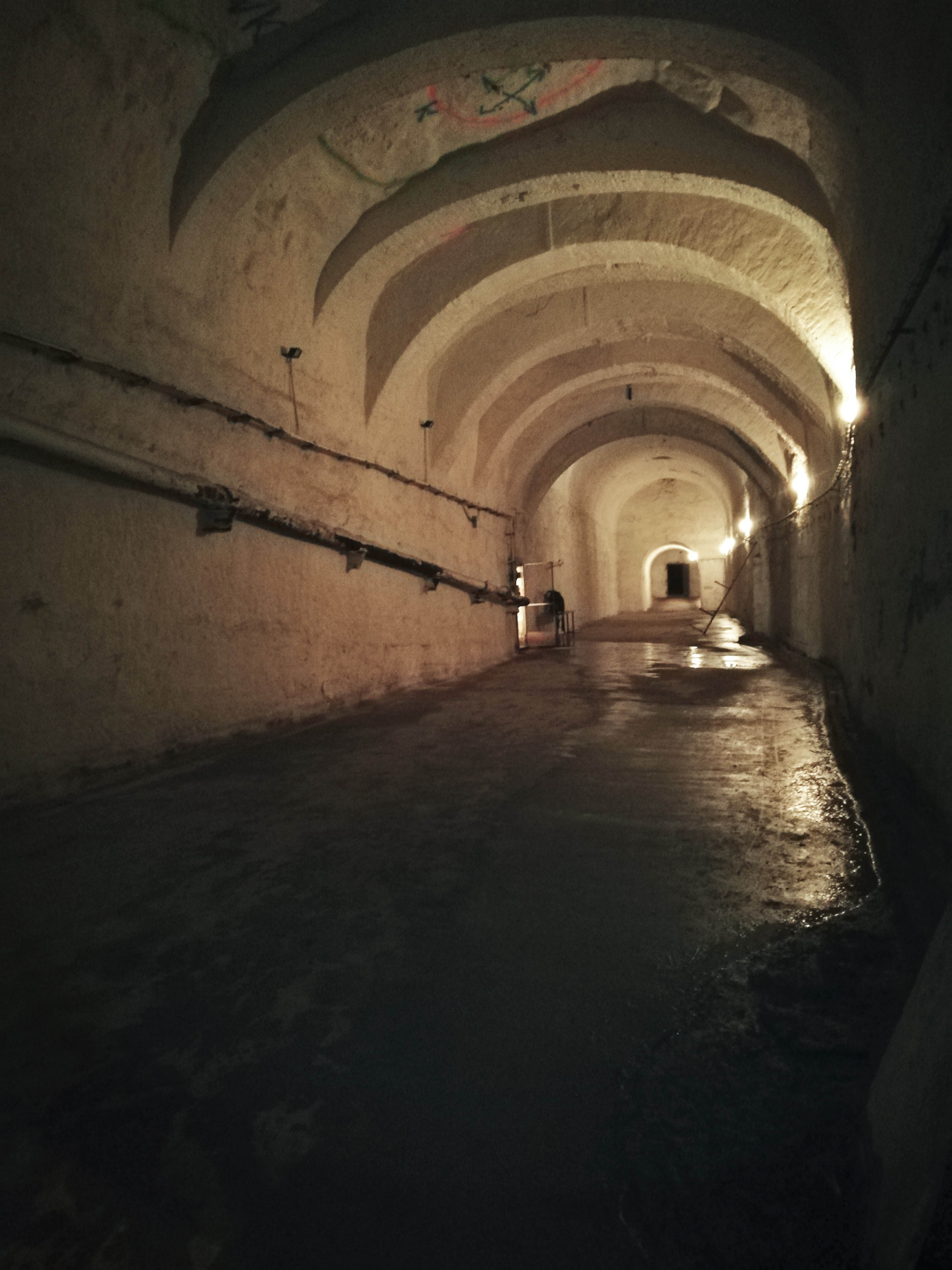 Inside the mine system the air temperature stable all year around the same cold about 6 °C. There are areas that got flooded by the ground-water and this lucky event makes possible the dives here. Of course, like groundwater, the water is freshwater. Temperature-wise it's refreshing about 11-12 °C also the same all year round.
In Kőbánya there are four main dive sites with four separate entrances to each of them. 3 of these require full cave certification and adequate gear set up naturally. All those 3 are 100% submerged. BUT there is one which is even more extraordinary, only 1 has an air-filled surface are so this one even open water divers allowed to visit. More of this in the dive sites section

Dive sites of Kőbánya:
Park kút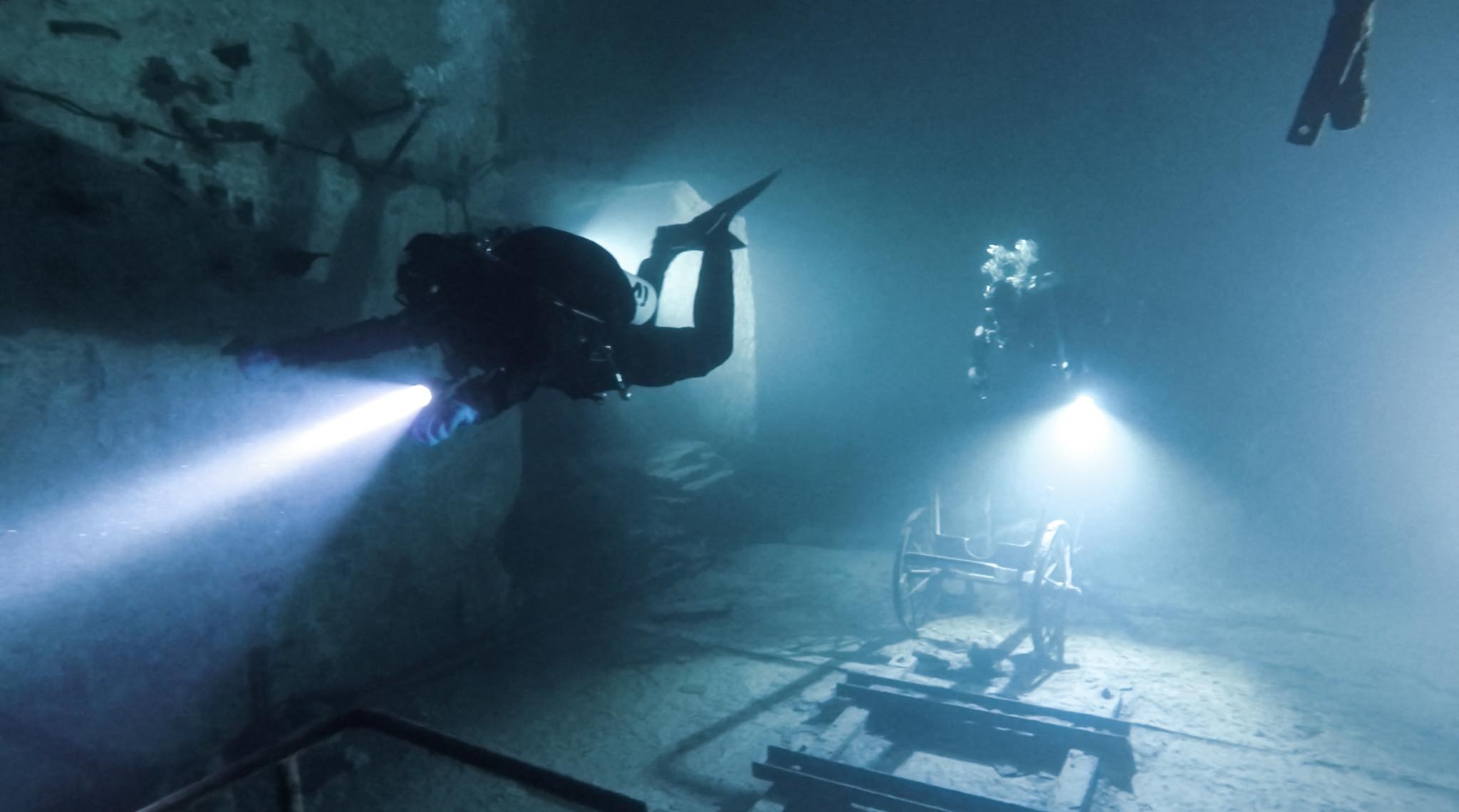 The one called Park kút is a bit of an exception as this one has a big room area in which the diver can enter the air-filled surface without obstacles. Park kút 's bigger room section is to some degree like as a swimming pool. Hence the fact here even open water divers can dive and even with a single-cylinder setup. But if one wishes to dive here like this it's very important to keep in mind some restrictions. Only full cave divers allowed to enter the parts which have a ceiling as well. And all diver has to be familiar with the cold and dark environment.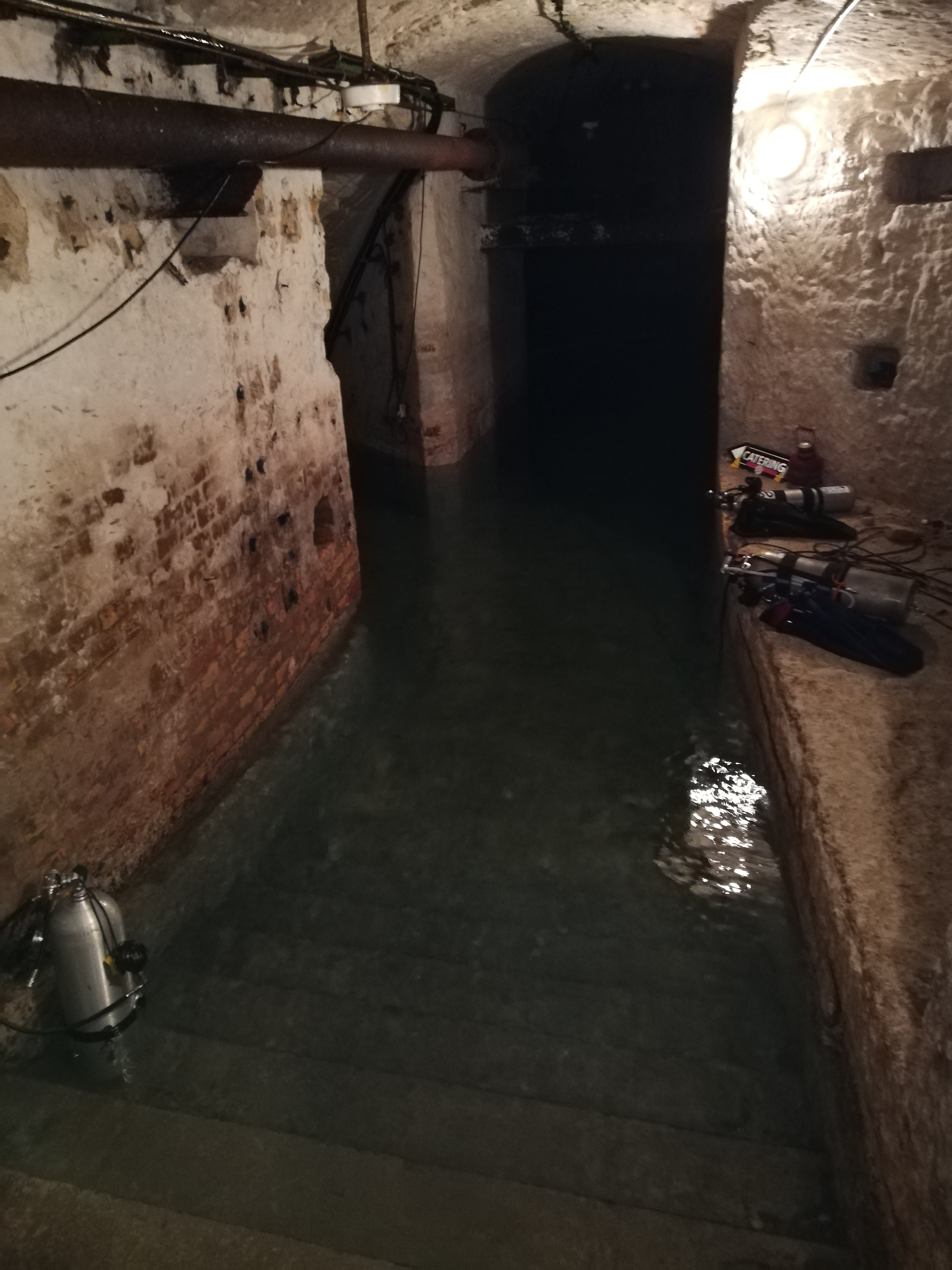 However, the area has an open-air top but the sunlight can not enter here there are artificial lights but it's generally dark. But for those who have night dive practice and don't afraid of the refreshing 11-12 °C of water this place offers a very unique dive experience. A drysuit is not a prerequisite but highly recommended.
Csirázó
2 holes in the wall
Kerti kút
Diving at Kőbánya
What you better know before dive at the Kőbánya mine system
How to prepare for a special environment?
It's cold (obviously) so better to bring a jacket even on the hottest summer day.
Dive gear I can rent you some gear such as tanks lead and also other stuff too but it's important to clarify before the dive what you have and what might you need to borrow.
Diver documents